About Me
I'm
that girl
that gets you organized
About Ann Marie
Ann Marie is a Professional Organizer with cheerful Chicagoland clients.

Why are Ann Marie's clients so happy?
That Girl organizes their spaces to create function and peace resulting in more free time for them to do what is important! After all, her mission is to help you get organized and stay organized!

Ann Marie was an educator for a short time in her 20's and then a bookkeeper for 20 years following. She realized in 2014 that organizing was not just a fun hobby, but a passion and booming career! Growing up in a family of entrepreneurs, Ann Marie started a business selling air purifiers to bars at the age of 16. Being a child fascinated with everything beautiful and neat led her towards where she is today. Having four children, a demanding career and a family life, getting organized and staying organized has always been a must for her sanity and the productivity of the entire family!

That Girl has figured out over the past 20 years that there is not a cookie cutter way to organize everyone and that's when she had her "aha moment" as my children, friends, and parents challenged her with their organizing woes. She solved each and every one using their learning style. But enough about Ann Marie-let's talk about you. Whether you own a business or manage a household (or both), you long to save time and money! Getting organized will help you accomplish this.
Fun facts about Ann Marie:
Children- Ann Marie has children in all different stages of life currently: grade school, junior high and high school! Does this sound like a lot to you? She never imagined that parenting would be so difficult. Children need organized lives not only so a mom's life is easier, but so Jr. learns life skills and isn't living in your basement at the age of 30. Think about it: children are on loan to us for 18 years, that's it! You must do the best by your children so they are successful college students, adults, leaders, workers, and more. This begins with mastering life skills and teaching the children to live organized lives.

How I got my name: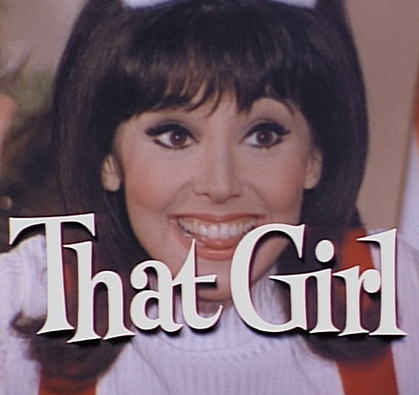 Waterskiing- Waterskiing for the Madison City Ski Team at the age of 14 was the start of something Ann Marie would have never guessed. On the first day, her coach said, "You are That Girl." "Her name is, Ann Marie." "No", he insisted, it's That Girl, "that's your nick name. It's the name of a 60's show before you were born, the star of it is Ann Marie, it's good, trust me!" She agreed sheepishly. Many years later when YouTube was available, she watched an old episode of That Girl staring Marlow Thomas who played Ann Marie. She was a respectable go-getter and Ann Marie more proud of my nickname! Email had just come out so she quickly grabbed Thatgirl@comcast.net. Who knew?

Olympics- Ann Marie's family had a home in Colorado growing up where they enjoyed many family vacations. She and her brother's trained with a down-hill ski instructor daily for fun. By the second season of race training, the instructor encouraged Ann Marie to move away from her family to an Olympic Ski Training Facility in Utah to train as she was a natural (which was rarely seen by instructors). Being in the 7th grade, when friendships were important and abandoning everything she knew was not welcoming. Ann Marie passed on the opportunity.